Optimizing operations
The laundry facility can easily become one of the biggest resource drains for a hotel. Luckily, WASH has a variety of solutions designed specifically for the hospitality industry that can help lighten your load. From affordable washer and dryer rentals and sales to disinfecting and energy-saving ozone  systems, and our Total Care service and maintenance package, we'll ensure your hotel's on-premise laundry operations are operating at maximum efficiency.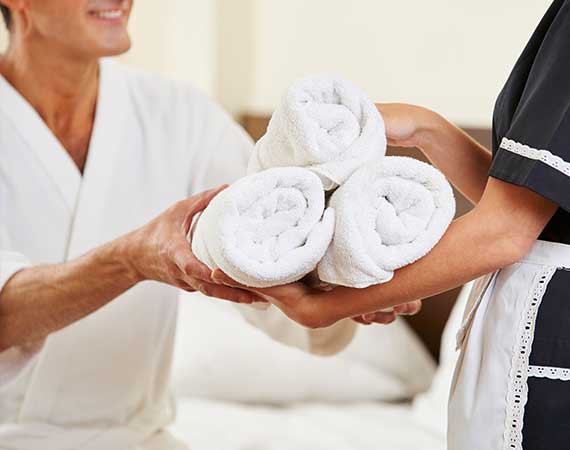 Reduce wear and tear
Keeping the bed sheets, towels and other linens clean and ready for guest use is a demanding process. And, the sub-par performance of aging machines can lead to unnecessary wear and tear. When you contract with WASH, we adhere to regular maintenance and service to prolong the life of your linens and your equipment.

Keeping guests happy
Keep your laundry operations running smoothly and your guests satisfied with WASH solutions tailored for Hospitality.