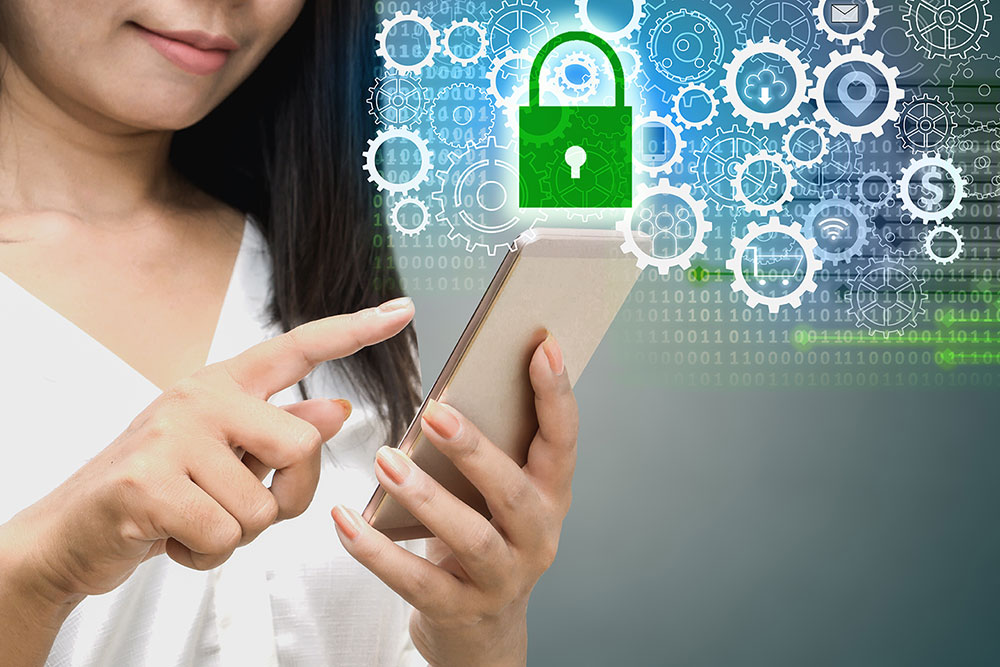 As an apartment owner or manager, you want to provide your residents with the most convenient options for making payments. However, you also want to ensure your payment options are simple, rewarding, and most importantly, secure. Here are four important things to know about PayRange – WASH Multifamily Laundry Systems' mobile payment option:
Your residents' bank or credit card information is never sent to the laundry machine or stored in the app. In fact, the card number is never communicated to PayRange, the machine you're making payment to, or the merchant employing the technology — removing the risk of data being compromised from the source.
Account management is safeguarded. Residents manage their account through the PayRange app by simply preloading funds in $5 or greater increments. PayRange accepts all major credit or debit cards, and popular digital wallets like Apple Pay, Android Pay or Masterpass can be linked to their account with a tap of a button – adding an extra layer of security. These safeguards help protect PayRange users from malware and ransomware attacks, as well as circumventing physical fraud threats like card-skimmers.
Refunds, if needed, are handled easily within the app. In the event that an error occurs during the purchase or transaction, the PayRange system issues a digital refund or credit through the app – eliminating the need for the property manager to issue cash or coin refunds. Looking for more reasons to eliminate cash from your laundry room? Property managers report a significant reduction in break-ins and vandalism once cash is removed from the equation.
PayRange operates an industry-leading security infrastructure. The systems and processes managed by PayRange are designed to comply with global data security standards, including those set by the Payment Card Industry (PCI) to protect payment systems from breaches and theft of cardholder data. Additionally, a firewall exists between the machine and card to provide an additional layer of security and peace of mind. To further ensure customers' information is protected, each step of the payment process is securely encrypted.
With many experts attesting that mobile payment methods are becoming even more secure than carrying physical cards and cash, you can feel safe and confident offering this option to your residents. To learn more about adding the PayRange payment option to your multifamily laundry room, visit contact us. If you're ready to remove cash from your laundry room, contact us at 800-421-6897.