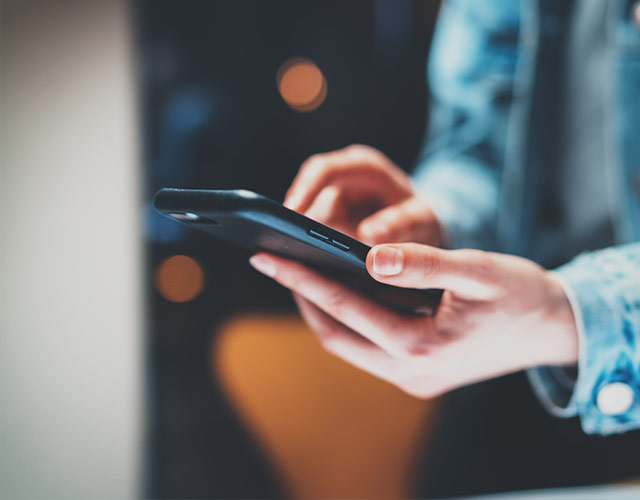 Enabling mobile payment for laundry is easier than you think and can help boost laundry room usage and resident satisfaction.
When residents do laundry, with mobile payment they can now simply use their smartphones to pay instead of fumbling with pockets full of quarters or having to add value to a laundry card.  And, since mobile payment technology is low cost and simple to implement, property owners and managers are excited to adopt the new technology in their common-area laundry rooms.
Before you start accepting mobile payments, consider some of these perks for the property owner and residents:
Convenient to Use – With smartphones always in reach, mobile payment makes doing laundry easier, faster and more convenient than ever before.
Cheaper Than Card Readers – An inexpensive Bluetooth device installed on a washer is all the hardware that's needed — meaning that the technology is low cost and a lot less expensive than credit card readers.
Built-In Loyalty and Incentive Programs – Discounts, loyalty promotions and special offers are integrated with the app and designed to accelerate adoption and increase usage.
More Secure Than Cash – Mobile payments offer extra layers of security and remove cash from your property, reducing risk of theft and vandalism.
Apartment owners and managers from across the country are embracing mobile payments for laundry, thanks to these benefits.  By removing the friction of paying with coins they're improving the laundry experience and their laundry room profits are also on the rise.
Leading multifamily laundry operator, WASH, currently has more than 500,000 users on their mobile pay platforms and is actively in the process of expanding the reach of mobile payment throughout their customer base. In order to convince residents to adopt a new payment method, WASH provides resident education which demonstrates the convenience. As a result, residents are quickly integrating the technology into their regular laundry routine.
If you're interested in enabling your laundry room for mobile payment, contact WASH today.