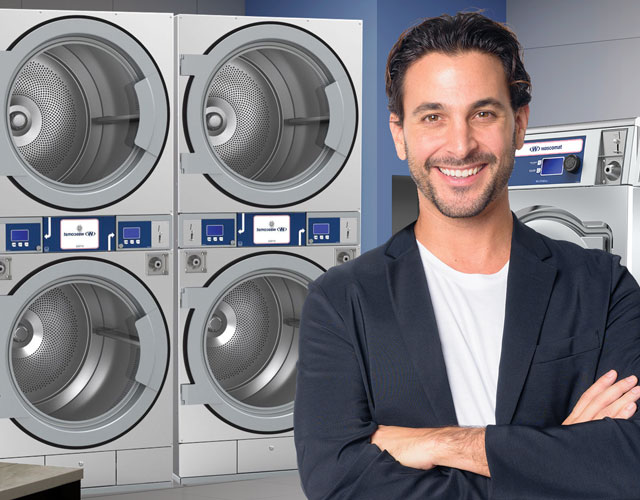 March 10, 2021

---
When looking to grow wealth, many investors conventionally look to the stock market or real estate for steady and reliable gains over time — so why is smart money investing in laundry? Besides the low startup costs, typically first year ROI, and low overhead? There's never a shortage of customers who need clean clothing. No matter the state of the economy, the laundry business performs – cleanliness may be recession-proof. Owning a vended laundry can be accessible for new or seasoned investors of all backgrounds, offering one of the highest success rates in the small business startup environment/sector. Sound like your kind of investment? Read on to learn more.
Low Barrier to Entry
A vended laundry can be a very accessible investment to the low-capital investor. Few-to-no employees means low labor costs, selling a service means virtually no inventory to restock, and there are no franchise fees to worry about. Vended laundry offers a proven business model with a demonstrable upside. As such, ROI during the first year is common, and there's little risk of accruing operational debt (or cash flow problems) with all payment for services rendered made up-front. When you partner with WASH, we can even help recommend laundry-savvy financing partners to help get your new investment up and running even sooner.
Every Season is Laundry Season
In contrast to some business investments like franchises and startups, there's very little uncertainty in the success or steadfastness of vended laundry. In fact, over a five-year period, new laundry businesses sport an average 95% success rate. In fact, laundromats earn a collective $5 billion each year – talk about a huge industry! During economic downturns, the increased number of people living in rentals drive laundromat usage up. When the economy is struggling, laundromats still thrive. Investing in a laundry facility also carries the benefit of a flexible amount of involvement. A single employee can handle any issues and oversight required, while modern technological advancements in laundry technology enable you to track usage, profits, and costs remotely – and in real time.
Go with the Pros
Partnering with WASH for your laundromat investment means you'll benefit from our generations of experience. Our machine sales consultants will help you pick from our wide catalog of modern, efficient machines. Our technicians can even outfit your machines with your choice of coin-op, card and/or mobile payment technology to optimize profitability by removing friction to payment. We also offer an extensive catalog of ancillary equipment for your laundromat including water heaters, laundry carts, folding tables, vending machines and more! Come clean with WASH and see how rewarding the laundromat business can be.