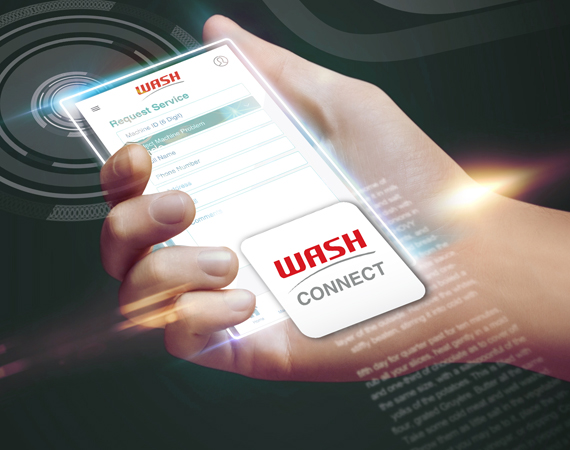 WASH has devised a mobile app that allows users to easily report machine problems in WASH laundry rooms.
With the WASH Connect mobile app, available for iPhone, Windows and Android phones, and a specially formatted mobile site, www.wash.com/wash-connect, requesting repairs can be done immediately online right from your smartphone or tablet.
With this convenient way to report problems, washers and dryers can get back up and running sooner. And, there is no waiting for regular business hours to make a report. The site operates 24 hours a day, seven days a week, 365 days a year.
The WASH-Connect app is part of WASH's ongoing commitment to superior service and convenience. Coupled with strict service protocols, the app allows you to submit service request any time of day, no account required.