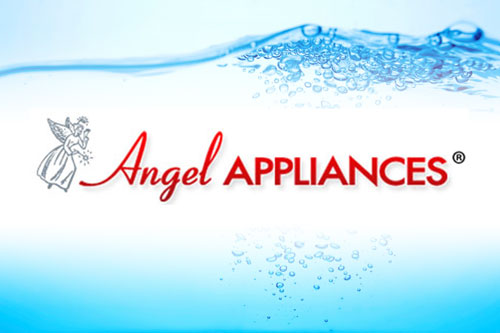 November 2, 2016
Acquisition Strengthens WASH's Southern California Presence and Expands Services Available to New Customers
WASH Multifamily Laundry Systems, North America's leading laundry facilities management service company, announced today its acquisition of Angel Coin Service, the route laundry division of Angel Appliances based in North Hills, Calif. This acquisition strengthens WASH's presence in the Southern California market and expands the range of services available to Angel Coin Service's customers.
"Angel Coin Service was an ideal acquisition opportunity as part of our expansion strategy," says Chris Hannum, WASH's CEO. "This transaction gives WASH an opportunity to strengthen its presence in Los Angeles and surrounding communities. With close proximity to our corporate office, technology and sales centers, and plant operations, it creates a synergy that will allow us to maximize efficiencies and laundry room operations in our core region to better serve customers."
Angel Appliances has been in business since 1955 and is a family-owned and -operated enterprise. Under the terms of the transaction, the company will continue to operate its domestic appliance and parts sales, as well as its movie and TV props appliance rental businesses.
"From this partnership, Angel Coin Service's customers now will be able to benefit from WASH's many technologies and resources. Both companies have shared values of quality and integrity and a commitment to providing exceptional service," comments Scott Kassner, president and general manager of Angel Coin Service. "WASH is an ENERGY STAR
Partner and offers a variety of cutting-edge technologies including Internet-based laundry monitoring, the latest card system technologies, and accountability reporting and history that accompanies every commission check."
About WASH WASH is a leader in technology-advanced, eco-friendly laundry room operations. Its "best-in-class" facilities management services can be found at apartment properties, condos, college and university residence halls, military bases and other multi-housing locations. More than 7 million people do their weekly laundry at a WASH facility. WASH is a privately held company founded in 1947 and based in El Segundo, Calif. and operating in 20 U.S. states and all Canadian provinces. Through its subsidiary Coinamatic Canada, WASH also has a commercial laundry distributorship and ParkSmart, a division that manages parking facilities. For more information, please visit www.washlaundry.com or call 800-421-6897, ext. 1600.